How to use Mayka Dental 6
In order to facilitate the learning of this new version, we have created a Youtube channel with different tutorial videos explaining how Mayka Dental 6 works.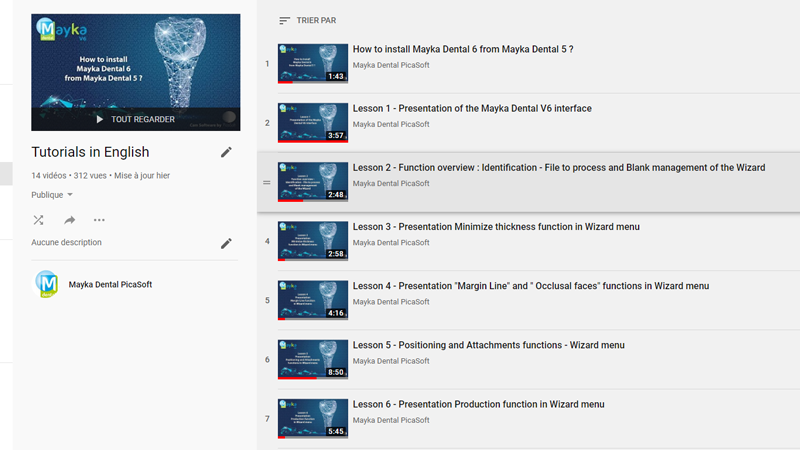 How to download Mayka Dental 6 ?

Open Mayka Dental 5 and click on the "News" menu ("Envelope" icon), then click on the "Update management" section and choose "Mayka Dental 6" then confirm to download Mayka Dental 6.


What's new in Mayka Dental 6
Mayka Dental 6 will give you access to a complete "Step-by-step Wizard" mode which will guide you through all of the milling preparation processes (implantology, Inlay-Cores, telescopes, etc.).

You can also define element-by-element milling options such as choosing the type of implant connection, the tool diameter for the embrasures, the occlusal tables, etc. Thus, you will adapt your manufacturing to your requirements both in terms of quality and productivity.

Version 6 also gives you a more intuitive graphical interface that is more modern and easy to use.